THE BEST FALL EVER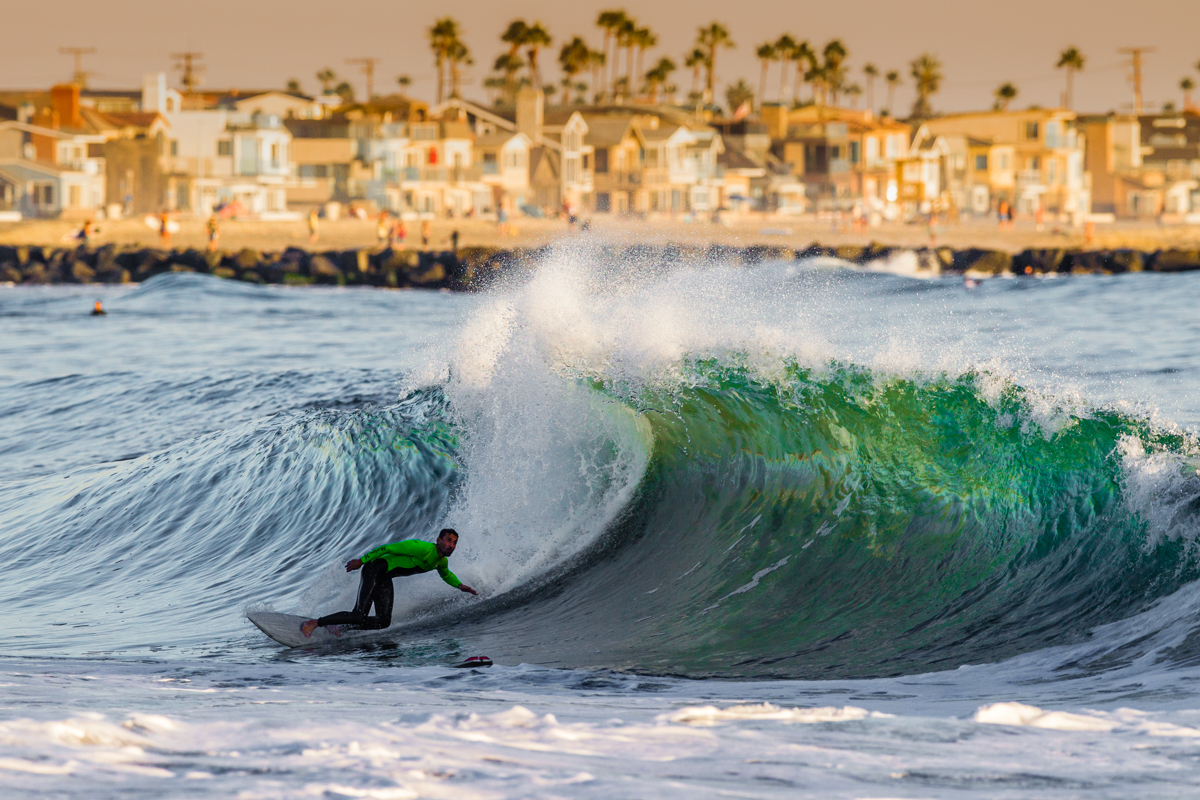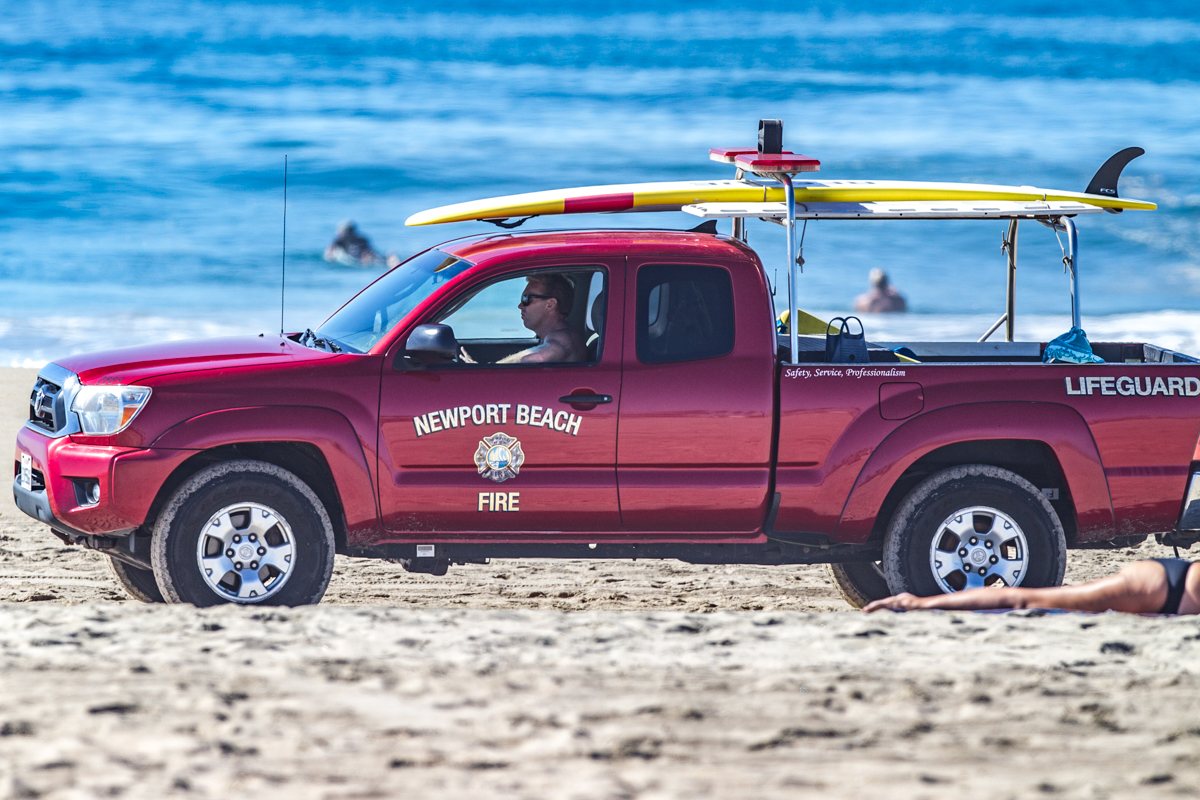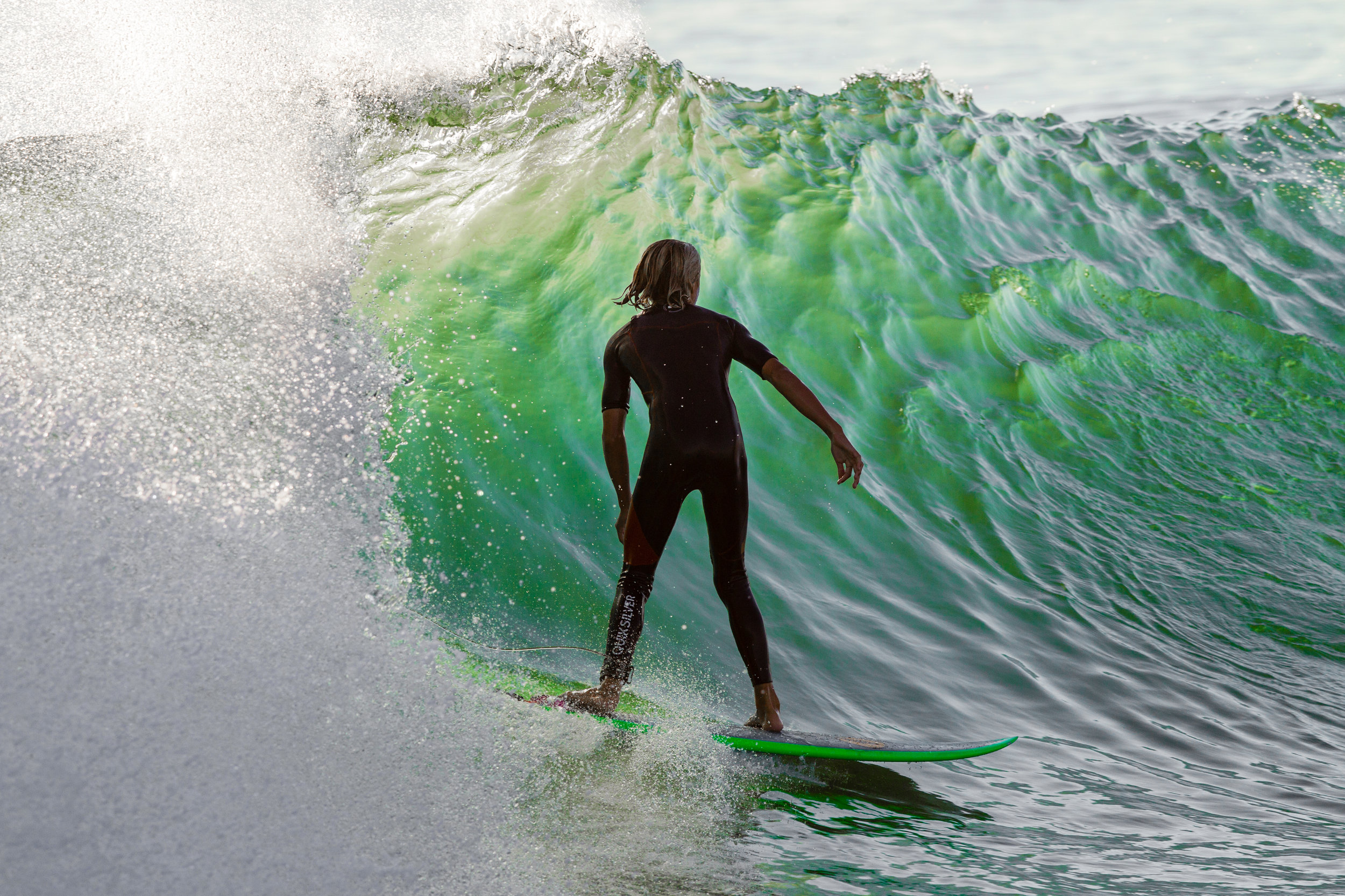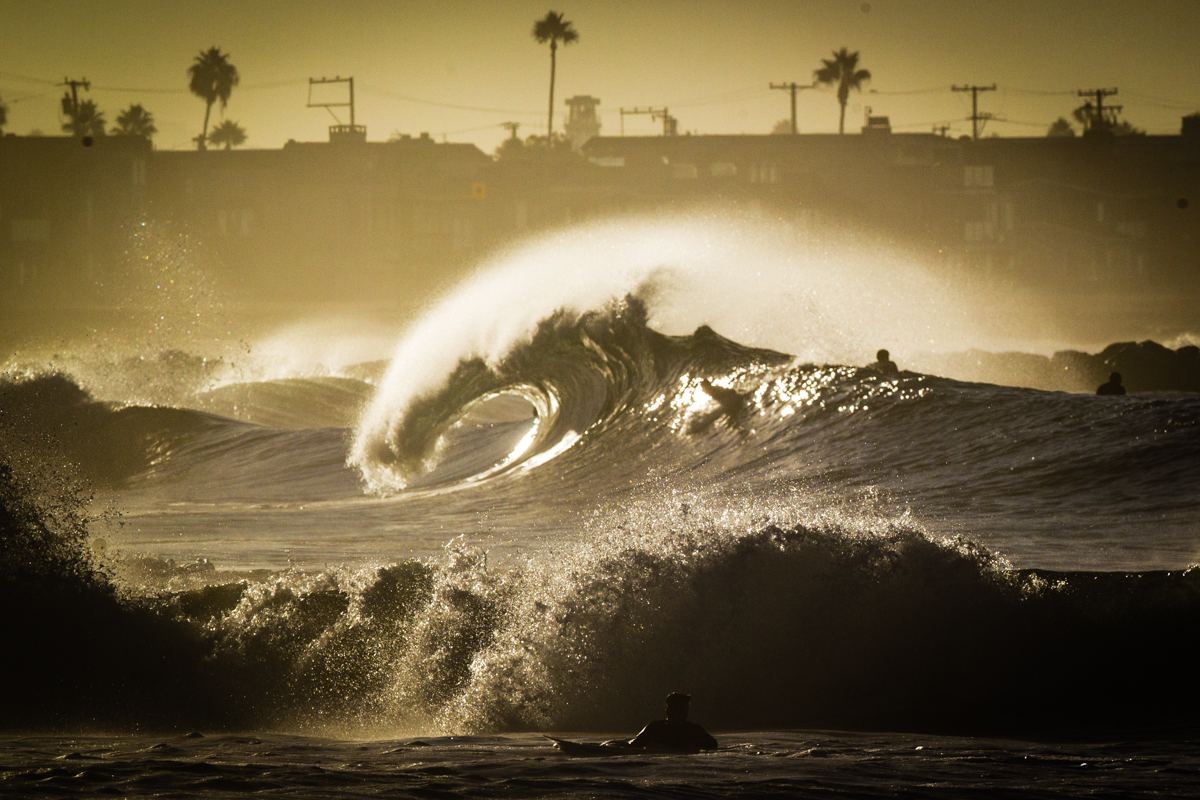 Words: Travis Pirdy
Photos: Tom Cozad
As I brewed coffee and scrolled through my stories on Instagram, one of my friend's posts caught my eye. On his way into his shift as a fire fighter, he snapped a shot of the bay with the sun rising remarking "Today is going to be hotter than sin". I'm quite certain he wasn't accounting for off the land.

After checking out my lifeguard truck, I assumed patrol gradually working my way down towards River Jetties. There is almost never a shift I take whether it's two feet or twelve feet where there isn't anxiety involved. Any lifeguard that tells you otherwise is dumb or lying. However, as the beach turned and the waves grew in size, my anxiety gave way to wonder and admiration of the swells that had come together. A decent sized west swell was cornering off a good sized south west swell and manifesting peaks all up and down the beach. With the lack of wind, you couldn't go wrong from 36th street to the border of Huntington.

Driving along, I had one eye on the water and another on the blue cathedrals that came marching through every ten minutes without a drop of water out of place. This was hardly about the scarce amount of people who had journeyed down to the sand to escape the insufferable heat of inland. Today was for the locals who called in sick from work or were lucky enough to have Mondays off. Today was a day to surf.

This Monday, the 23rd, was just another swell in a litany that had been unleashed along with crisp fall morning conditions after Labor Day. After a sub par summer, the southern hemisphere had come alive and delivered for weeks on end. The swell train was pronounced by twenty foot sets on October 7th at Wedge, which resulted in my brother contributing to a rescue of an exhausted bodysurfer and being rewarded with twelve stitches from his board. Regardless of the consequences, the energy in the air has been almost palpable. Mother nature heeded the starvation of surfers across the Pacific just in time.

Although I was confined to the truck and my responsibilities this day, it was irrelevant. That stoke coursed through my own veins as I watched friends and unknowns stroke into glassy walls of perfection and come flying out of emerald caverns. Tom Cozad and I were witness to one of the better waves off the 56th street rock as a gentleman took off slightly behind the section. After pumping twice, his body language indicated hesitation between kicking out or flooring it. He went with the latter and pumped once more to backdoor the oncoming lip. After a few seconds, he came flying out with the spit and Cozad and myself lost it. I hooted from the truck and Tom screamed from his ladder where he was shooting. That was the best part. You didn't need to be out there to be happy.

At the end of my shift, I sprinted down the streets to paddle out only to find dumpy onshore conditions. Despite that, I still caught eleven waves and had fun. Earlier on my break, I had bodysurfed and if nothing else was able to be a part of that day and the rhythm of the ocean. Maybe that is why this fall has been so special thus far. More so than others in recent past, it feels great to be in the ocean and it feels great to be a surfer.